Dedicated team player
You can describe your abilities here. Tell people what you are good at and elaborate on it in the next paragraph.
Having mentioned your skills and capabilities, list them below with progress bars showing how much you would rate yourself for a particular quality that you possess. This creates a good impression. ↓
I am a Professional Designer driven by creative ideas.
This section can be used to highlight and add a detailed description about you and your skills. People would want to know who you are and what you are good at. You can use this space to elaborate a little more.
You can add your certifications, achievements along with some innovative things you've worked on. Make sure to highlight all the unique stuff you've done. This will attract people and encourage them to read further and know more about you. This is your chance to engage them further and flaunt your capabilities at their best.
Want to learn more about Ryan Bickett? I'm a creative type who's passionate about digital marketing, design, creativity, photography, web development, and more. I am very interested in the role the Internet has played and will continue to play in our lives. My experience and career interests include website design, graphic design, photography, information architecture, search engine marketing, email marketing, blogging, social media, video production, entrepreneurship, podcast production, web development, and much more!
While I do love it, digital marketing, design, and development aren't all that consume my mind, heart, and soul! In addition to online marketing and design, some of my other interests include spending time with my wife, son, family, friends, & dogs Neyla and Willow, playing the guitar, scuba diving, snowboarding, water skiing, photography, and listening to live music.
RyanBickett.com is my little personal corner in the vast world that is the Internet. This website will be used as a journal as well as my personal online playground were I will build, test, play, and probably break things on a fairly regular basis!
I hope you enjoy your visit and will come back!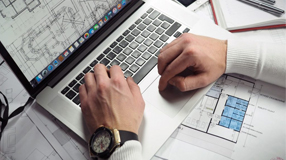 Quality One
A short description highlighting on the quality you listed above. You have just two lines to elaborate.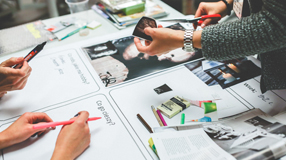 Quality Two
A short description highlighting on the quality you listed above. You have just two lines to elaborate.
My Experience
After listing and showing off your skills, time to tell people about the experience you've gathered. This can include your qualifications and the past companies you've worked with.
Master Degree of Design
IIT University, 2007–2010
Bachelor of Arts
Art University, 2005–2006
Master Degree of Management
IM Business School, 2004–2007
UI & UX Designer
Danat FZ LLC, 2013–current
Front-End Developer
Toadfly Technologies, 2010–2013
Application of the Day
Awards – Application Project, 2015
Site of the Month
Awards – Website Project, 2015
CSS of the Month
Awards – Website Project, 2014